Guests of all ages enjoy skating at Anaheim ICE during our daily public ice skating sessions on both our NHL and Olympic sized surfaces. We have over 1,000 pairs of professionally maintained hockey and figure skates available for your ice skating pleasure. We also offer skate mates for new skaters or skaters that may need a little extra assistance on the rink.
Pricing
Under 5 with Skates: $8
Youth 5-15 years: $10
Seniors 55+: $8
General 16-54 years: $12
Skate Rentals: $5
Skate Aid Rental: $12
11:30am Public Session Only: $1 discount for Youth, Senior and General Admission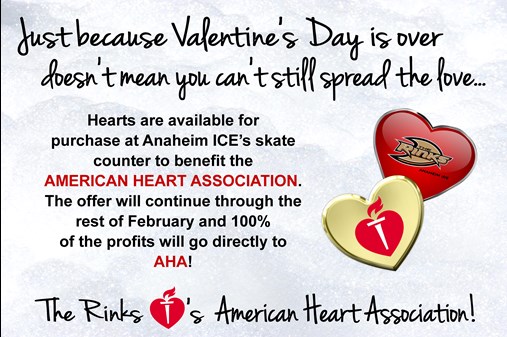 Schedule
View Full Schedule
*Schedule subject to change without notice, please call to confirm times.