November 14, 2019 9:43 AM
HOCKEY FIGHTS CANCER!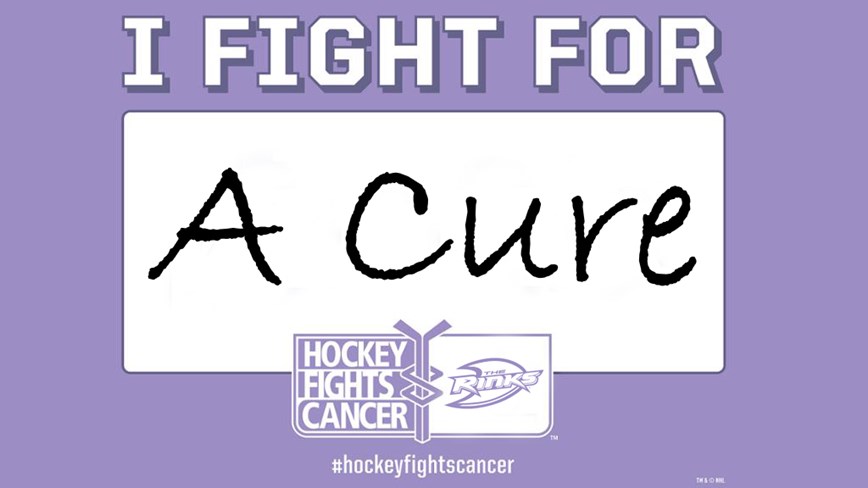 Join us in supporting Hockey Fights Cancer!  A series of Public Skating sessions will be starting this Sat, Nov. 16 with final at The Rinks Anaheim ICE on Sun, November 24, from 1-3:00pm.  "I FIGHT FOR" cards are available now at the skate counter for $1 to help show your support!  Together, we can make a difference.
For more information, click here.