Put your party plans on ice! Celebrate your birthday at one of Southern California's premier ice skating facilities! Anaheim ICE is the perfect place to create a lifetime of birthday memories. Your fully orchestrated birthday party includes cake, refreshments, balloons, and party decorations in Crossbar Restaurant. Our parties will also take the ice for hours of fun, including an exclusive ride on the Zamboni or group ice skating lesson for you and your birthday party guests (see packages for more details)!
Birthday parties are scheduled during all of our Public Ice Skating sessions.
Base Package Price: $299 (for 10 guests and birthday guest of honor)
Inquire Now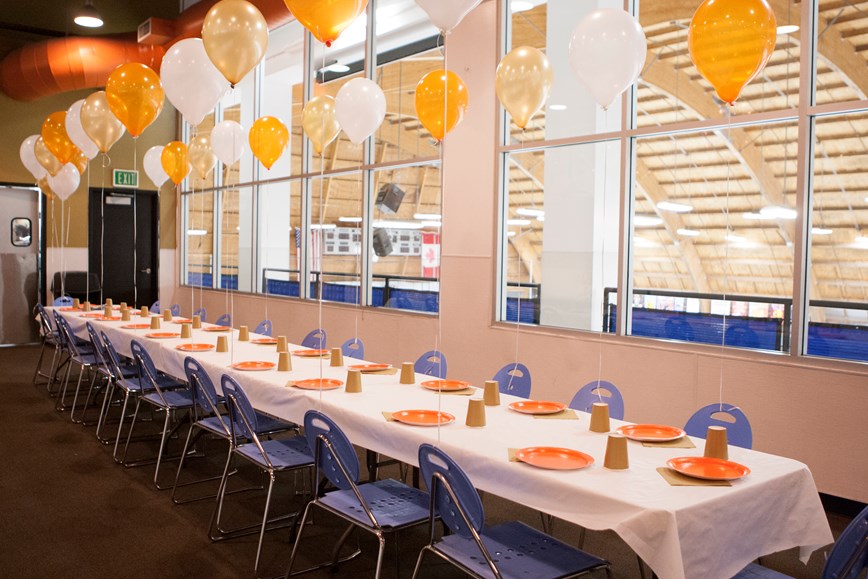 Includes
Additions
Non-skating guests $10.95*
20 minutes of fun & games with skating instructor $40.00*
Zamboni ride $35.00*
Bobby skate-aid rental $12.00*
Additional appetizers/food (menu & pricing available upon request)
Parties must be booked in full at least two (2) weeks in advance. Full payment of package is required at time of booking. Balance due for any additions that are made, at time of request. *Prices do not include sales tax.