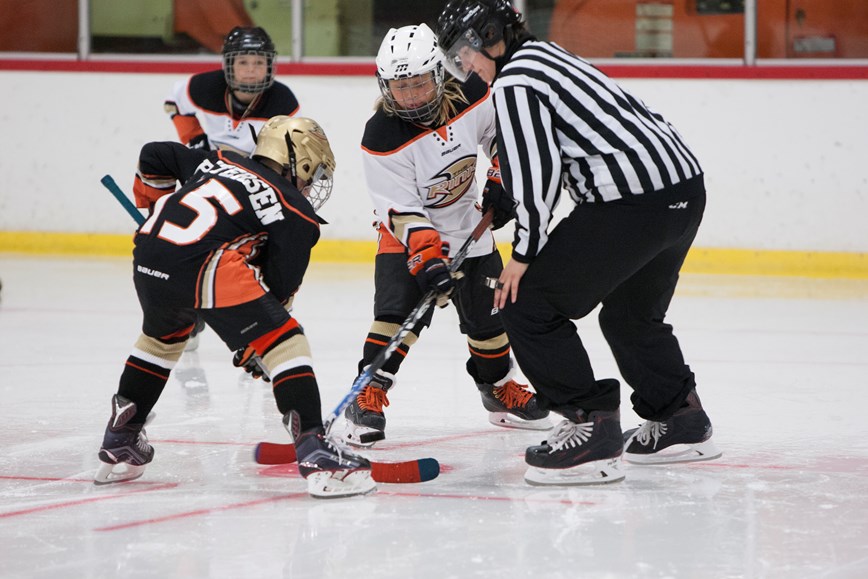 The Rinks Tournament Teams
Throughout the year, The Rinks fields tournament teams to compete in various tournaments.  One of our goals is to bridge the gap between recreational hockey and travel programs.  Over the past several years our Rinks tournament teams have been very competitive and have won tournaments in both 'A' and 'B' divisions.  We are looking for players ready to compete at a higher level and represent The Rinks.
We believe youth sports begin with leadership, training and fun.  We have the perfect combination of coaches, staff and facilities to maximize your hockey experience.  The Rinks currently is the largest hockey program in Southern California including travel hockey, (Junior Ducks, Lady Ducks, OC Hockey Club), High School ICE Hockey, In house recreational leagues (Youth and Adult), Select League and tournament teams as well as weekly skills clinics and the largest summer hockey camp program in the southland.
The Rinks will field the following tournament teams from players out of our rec-league.  If you are interested in the tryout/selection process please contact one of our Hockey Managers, Jon Mainberger or Vince Valles, for more information.  We look forward to seeing you at tryouts!