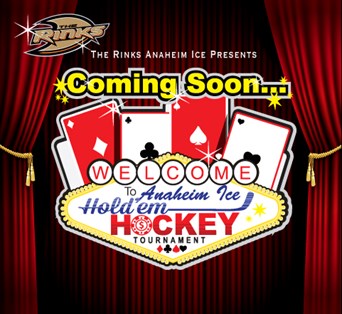 DATE TBA - BUT COMING SOON!
$40 per skater (individual registration)
Team Payment $240
Teams consist of 6 skaters, 1 goalie
5 games guaranteed (20 minute run time)
USA Hockey Sanction # 17.18-CS-31
Object of the game:
Get the best poker hand among all teams and win the tournament and prizes! (Get as many playing cards as possible by winning to increase your changes for a good poker hand).
Head to head with the best hand wins the tournament!
For more information contact Jon Mainberger, JMainberger@the-rinks.com