Skater of the Month
Darren is 9 years old. He does Taw Kwon Do and ballet but his first love is ice skating. He started practicing to be a competitor last summer and has won a few medals and trophies, including gold at Skate Southwest Pacific Regionals. His favorite part about skating is spinning and the science of skating. He wants to be a builder when he grows up. Congratulations, Darren!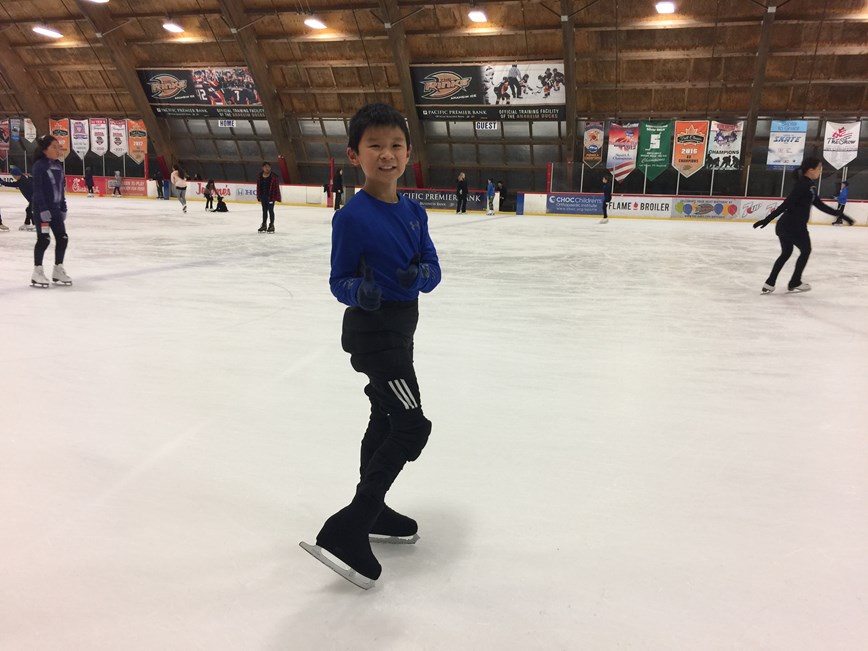 Youth Player of the Month
Colin has been playing hockey for two years and is currently in the Hockey Initiation program. He demonstrates excellent listening skills and a passion for the game. Skating, shooting and battling hard are Colin's favorite parts of hockey. In the future he hopes to play in the NHL and meet Corey Perry. Congratulations Colin!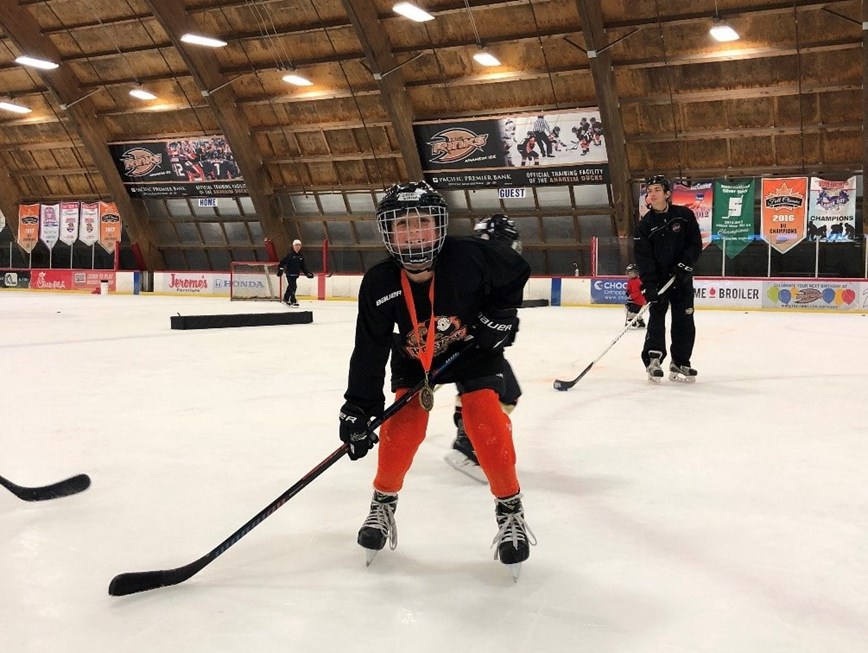 Adult Player of the Month
This month's Anaheim Player of the Month is Ken Roach! He is the both a skater and a net minder and often pulls double-duty with multiple games the same day. He is always itching to be on the ice and has become one of our go-to goalie subs! Sometimes even agreeing to play hours before the game. Ken started skating out at age 12 and learned how to play goalie at age 16. His love of hockey is evident when after serving in Iraq, he had to switch from a left-handed goalie to right due to injury. We appreciate the great attitude he always brings to the rink.