Oct. 16, 2018 - Nov. 3, 2018
Hockey Fights Cancer Skate Night
Join The Rinks - Anaheim ICE & the Anaheim Ducks in supporting Hockey Fights Cancer on Saturday, November 3rd. All proceeds from this charity skate session will go to causes in support of the fight against cancer. Together, we can make a difference.
All guests will receive 2-for-1 admission with a minimum $5 donation.
Who do you fight for?
"I FIGHT FOR" Cards will be available for a donation of $1 throughout the months of October and November as well as during this skate session.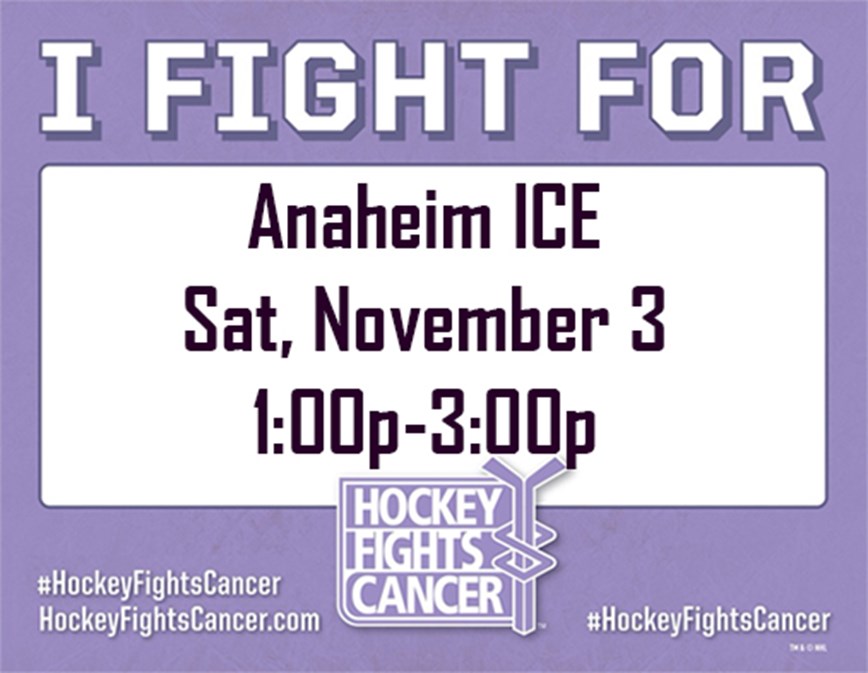 Questions? Contact Anaheim ICE at 714-535-7465.