We are excited to introduce THE RINKS SKATING ACADEMY AT ANAHEIM ICE!
The Academy is a combination of on and off-ice classes designed for skaters of all levels.  Working in conjunction with your private lesson instruction, The Academy can augment your training needs in a cost-effective, constructive and efficient manner.
Our classes cover Jumps, Spins and Skating Skills On-ICE as well as Off-ICE Jumps, Strength & Conditioning and Dance & Movement.  We are a 'one-stop shop' for all your training needs.
Online Registration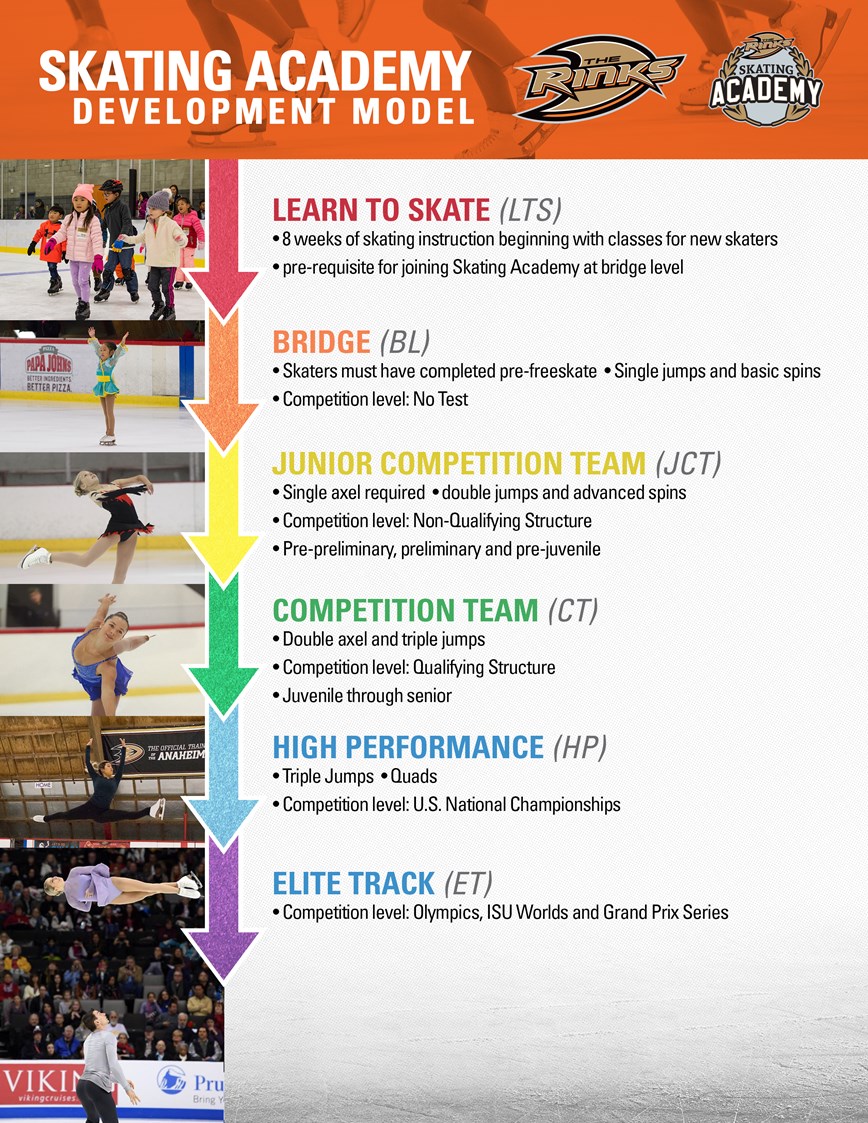 ELITE TRACK
ISU Competition Level: ISU International (JGP, SGP, Senior B, ISU Championship)
More Information
For more information, contact:
Anaheim ICE Program Office
714.535.7465 ext. "0"
programoffice@therinks.com
Anaheim ICE Skating Manager – Chris Pottenger
cpottenger@therinks.com
The Rinks Figure Skating Director – Alex Chang
achang@therinks.com